Microsoft has doubled size of UK Azure regions, increasing compute capacity by more than 1,500%, as country embraces digital transformation
Microsoft has more than doubled the size of its Azure regions in the UK with the addition of Availability Zones in the south. The move will increase compute capacity by more than 1,500% since its introduction in 2016.
Microsoft's cloud platform, Azure, is used by the Department for Education, HM Revenue and Customs, and NHS Blood and Transplant, as well as numerous councils across the country. Two Azure regions in the UK are available – South and West– which host data for organizations and businesses based anywhere in the world.
Improved resilience and scalability
Availability Zones will offer customers access to separate, physical locations within an Azure region featuring independent networking, power and cooling, as well as more protection and choice when using cloud.
They will give users protection from potential hardware and software failures so they can deliver their services with confidence. For anyone using two or more Availability Zones in the same Azure region, the company guarantees Virtual Machine connectivity to at least one instance 99.99% of the time.
Microsoft has continued to invest in its cloud infrastructure and service capabilities to meet the demand of its expanding customer base.
The expansion will further help UK organizations continue their move to the cloud as part of their digital transformation journeys. The move is likely to appeal to public sector organizations interested in hosting potentially sensitive information securely and locally.
Accelerating digital transformation journeys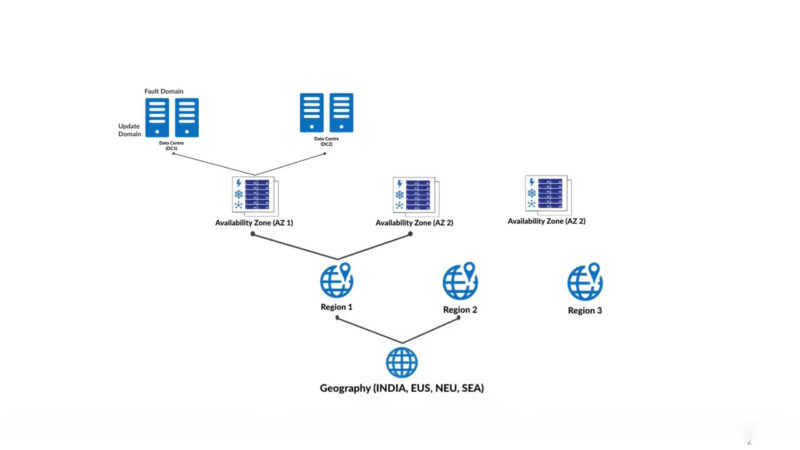 Microsoft has been committed to the UK for more than 30 years, driving advances in cloud computing, developing new ways for people to interact with technology at home, at work and on the move, while transforming education and public services and supporting the UK economy.
Cindy Rose, Chief Executive of Microsoft UK, said: "The Microsoft cloud has become a core component to the strategies of thousands of UK organisations since the launch of services from our UK cloud regions in 2016.
We continue to make significant investments to ensure that our customers are able accelerate their digital transformation journeys and their adoption of cloud services.
"By doubling our UK regions and increasing our compute capacity by more than 1,500%, our customers can have the confidence they can access any Azure services available in UK regions whenever they want.
The launch of Availability Zones takes Azure to a new level in the UK by offering customers increased reliability, business continuity and peace of mind for their data and services."
The public sector in the UK is increasingly using cloud technology to improve services. Healthcare professionals can remotely monitor COPD patients' breathing machines in their homes and vary their treatment accordingly using wearable devices and cloud platform.
Mid Ulster has signed a two-year software-as-a-service (SaaS) deal with enterprise software provider TechnologyOne for SaaS solution.
For more insight be sure to check govtechleaders.com regularly.